The basic steps to get started with your virtual healthcare membership.
If you received an invitation follow the link provided to download the app. You can also follow the links below to the google play store (Android) or the App Store (iPhone):




Now that the App has been downloaded, open to start creating your account.
You will first be greeted with an overview of our services: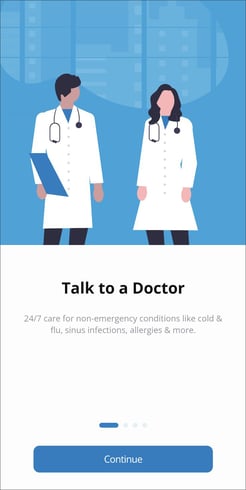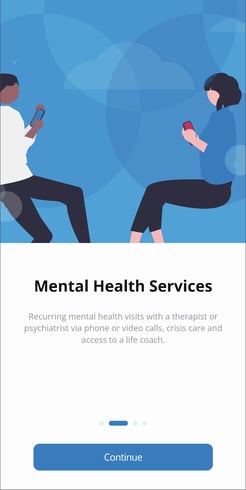 After hitting continue on the informational screens you will be presented with a "Get Started" screen. If you have received an invitation with an enrollment code you can enter it here, otherwise type in your email or phone number and hit continue. You will then be prompted to enter an enrollment code. (If you used your invitation code on the previous screen this step will be skipped)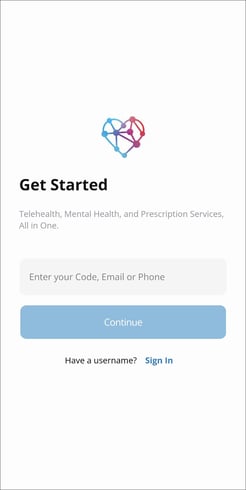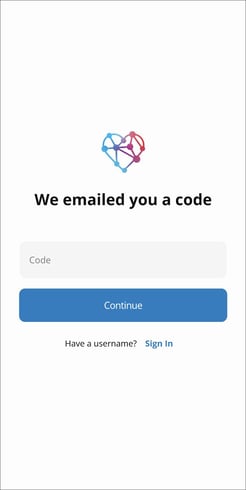 Enter your first and last name and hit "Continue".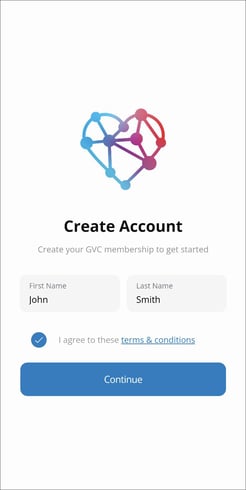 The system will provide a series of questions for you to answer in order to best match you with a program that suits your needs.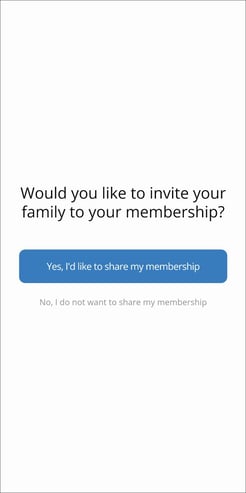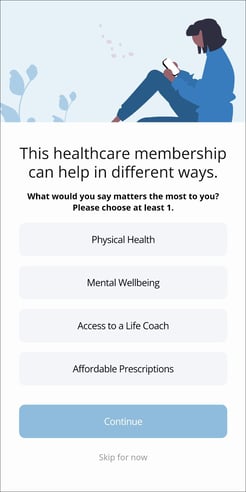 The system will provide you with a suggested plan. You can scroll to a plan of your choosing. For more information regarding our different plans click here. Enter your billing information to complete the sign up process.
Troubleshooting

If you cannot register for Give Virtual Care, it is possible that the invite has expired, if that is the case please contact the employer that sent the invitation.
If you are not using Give Virtual Care through your employer please email us to help resolve your sign-up issue. support@givevirtualcare.com

My Teladoc and RX Valet can sometimes take up to 48 hours to become active once you register.